Business
You can put your trust in
our experience and technical capabilities
cultivated over our long history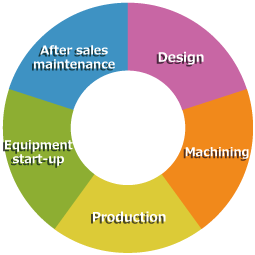 Design
We design everything about hot formers, from the actual machine to the forging tools.
We achieve highly reliable designs through 3D strength analysis of frames, crankshafts and other main parts.
In addition, we work hard to create new products and methods through die design based on forging simulation results.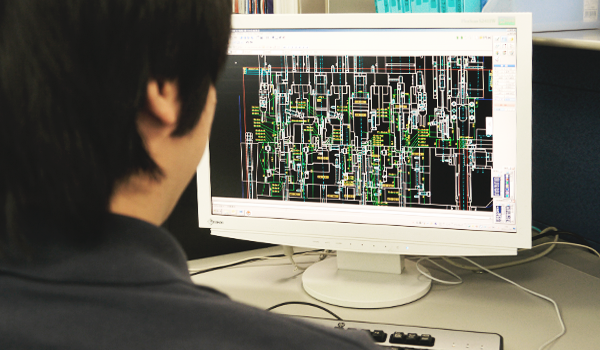 Machining
High precision part machining mainly through milling, lathing, and boring.
We produce die blocks and overhaul large-size parts using our large boring machine.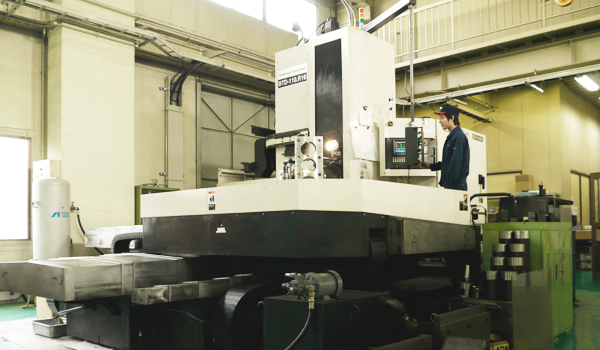 Production
Technical prowess developed over long years of experience helps us achieve high precision equipment assembly.
In addition, we continually achieve better machine assembly through close coordination with the design department and from suggestions for improvement at the assembly stage.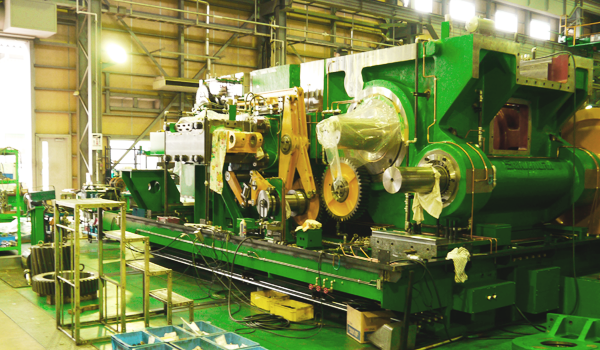 Equipment start-up
We take responsibility for everything from verifying operation and forging before shipment to installation and continuous operation on-site.
Machine designer himself takes part in the machine start up, then smoother start up is guaranteed.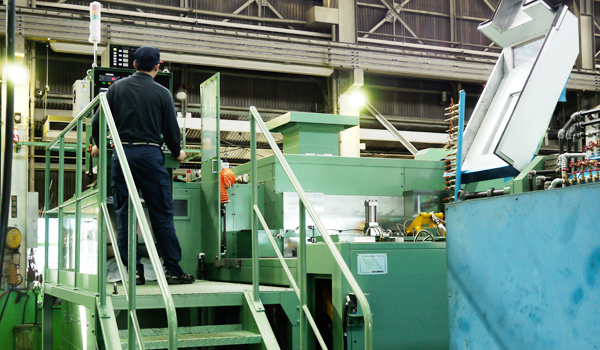 After sales maintenance
We provide not only swift on-site repair, but also the optimal maintenance as well as equipment repair and refurbishment.
Further, we will inspect equipment and conduct maintenance on any areas necessary upon request, and use our special frame processing machine to adjust your frame on-site.
We support the long-term, stable operation of your equipment